While one of the most rewarding parts of graphic design is helping our clients look their best, on occasion we also get to enjoy awards for some of those designs. Juice is excited to announce that we have received three American Graphic Design Awards from Graphic Design USA this year! We're honored and excited to share these wins with you, along with a little bit of insight into the process that helped us create these award-winning pieces.
'Quarantine Achievement Badges' Email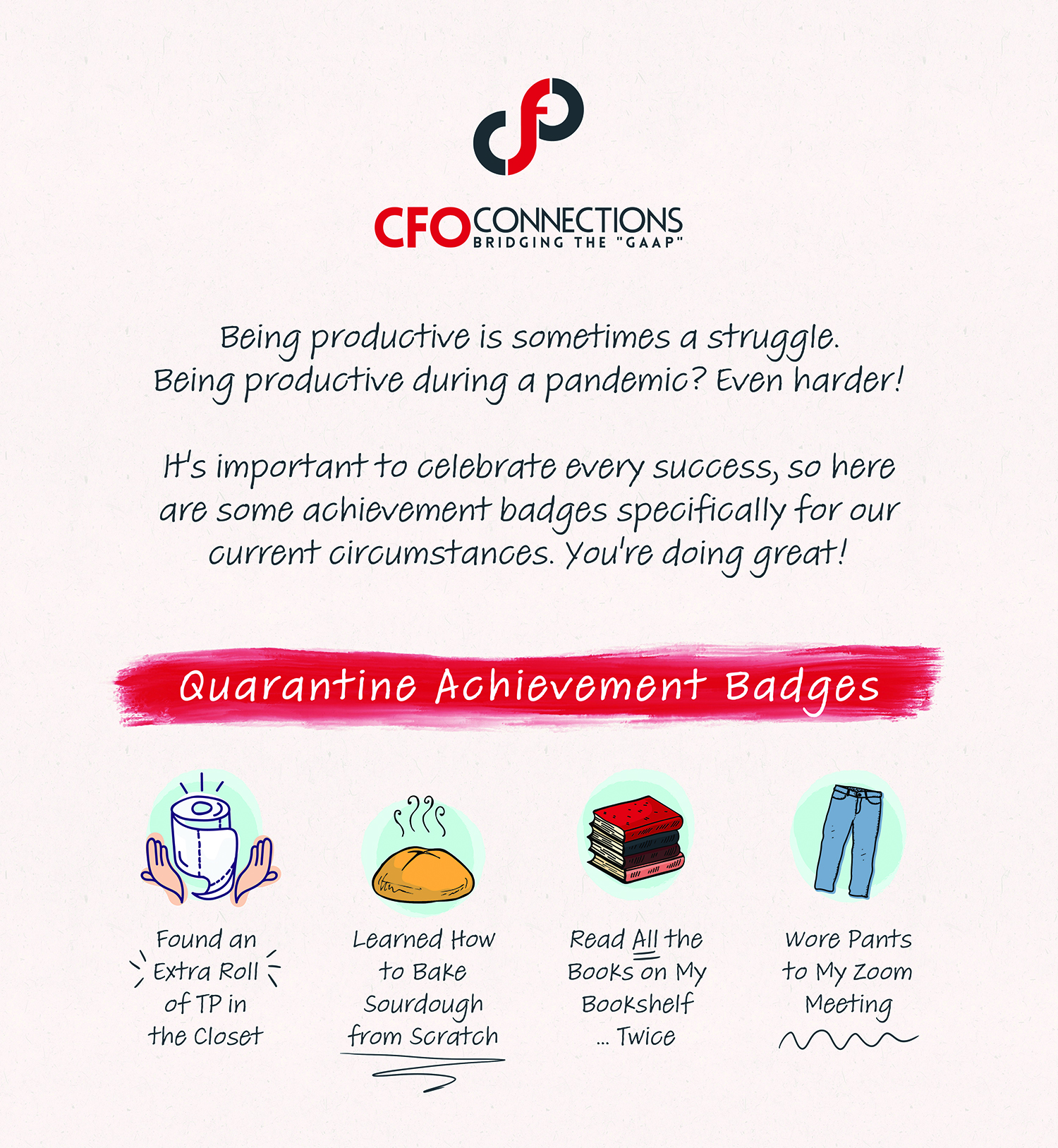 As the world began to adjust to life in the midst of the pandemic, Juice's client CFO Connections wanted to send out a humorous and topical email to their contacts. The goal was to share a smile and remind their clients of the services still available even during a time of social distancing.
This client wanted a striking logo to get her new law practice off to a great start. She wanted something with an art deco feel that also came across as unique and interesting. We enjoyed creating several options for her to review. And it's very exciting to see that while the final logo (the first logo shown) is serving the client well, all the designs have received accolades.
We love the way this client's logo turned out. They had a great vision for the direction of the project, and it was a fun challenge to bring it together. The final logo (the first logo shown) is striking and memorable. It looks great on all sorts of marketing materials. We're very pleased to see that it has picked up an award as well.
It's our joy and honor to help our clients craft a brand for their businesses that helps them succeed. That's what keeps us inspired. But receiving awards like these is like a sprinkle of sugar on top—a little extra sweetness and fun. Thank you for choosing Juice to help your business look its best!
Whether you are hoping to rebrand your business in the new year or planning to start something new, reach out today. We'd love to connect with you to create your own award-winning brand and marketing materials. Call 727-386-8611 to get started.